Product launch
Wed Jun 02 2021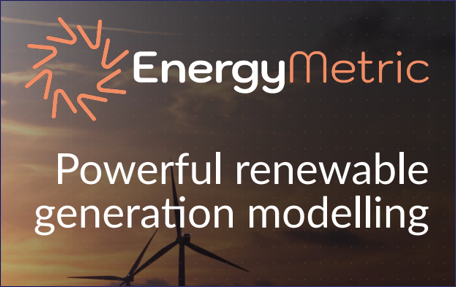 After 5 years of R&D effort funded by the UK Space Agency's International Partnership Programme (IPP), we are pleased to announce the commercial launch of EnergyMetric.
The cloud-based modelling software has been the result of intensive development in partnership with government energy departments and national power companies in 7 developing countries. 
Initially designed to support complex national energy transition planning, the software is now also being released to the private sector to enhance project and portfolio scale analysis.
The EnergyMetric team would like to thank the UK Space Agency for supporting the development of the technology and helping us get to commercial launch.
Release 2.5
Tue Oct 26 2021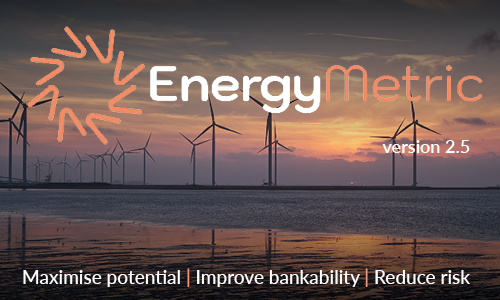 Our latest software release (v2.5) has just gone live with the inclusion of the following new features:
A new wind generator parameter used to interpolate the modelled wind speeds to turbine hub height. A default value of 0.143 is commonly assumed in wind resource assessments, but you can now edit this value in the software if you have local knowledge of the surface roughness conditions.
Resource map enhancement - when selecting a resource map for display as a map layer you can now filter by sub-region and by installation type
Enlit - 2021
Wed Nov 03 2021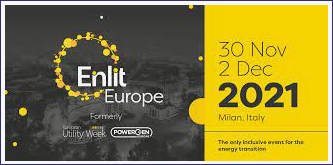 EnergyMetric will be showcased at Enlit Europe in Milan 30/11/2021 – 03/12/2021. 
As one of the major energy trade shows, Enlit Europe promises to be an impactful first outing for the EnergyMetric team. 
Come and visit us on stand 8.F50, directly opposite the US pavilion where we'll be pleased to show you a demo of our new platform.
Release 2.6
Tue Nov 23 2021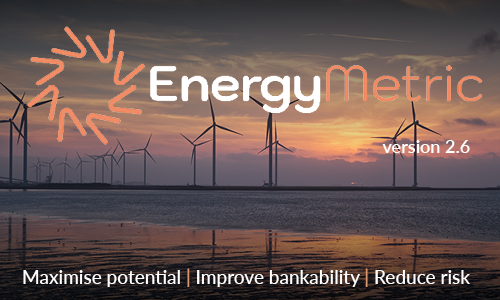 EnergyMetric continues to evolve. Our latest release (v2.6) is now live for all subscribers and includes the following improvements:
Generation and Demand heatmaps are now found as separate tabs under a 'Heatmap' panel in the scenario results section. This means that presentation of the heatmap results is now consistent with the 'Explorer' panel tabs.
The scenario settings have been re-designed with fields now grouped by type and separated on different tabs to improve access.
The Load Duration panel in the results now allows users to view Residual Load Curves for all simulated weather years through a single plot.
The 'Does on-grid generation ever exceed load?' section of the scenario results now highlights the likely International Energy Agency phase of power system flexibility that the modelled scenario would be in. For those using EnergyMetric for energy transition planning this alerts for additional considerations and costs that may be needed to implement a scenario in practice.
Filters are now provided in the column selector for the installation results table in order to make selection of the required exceedance probability and confidence levels easier.